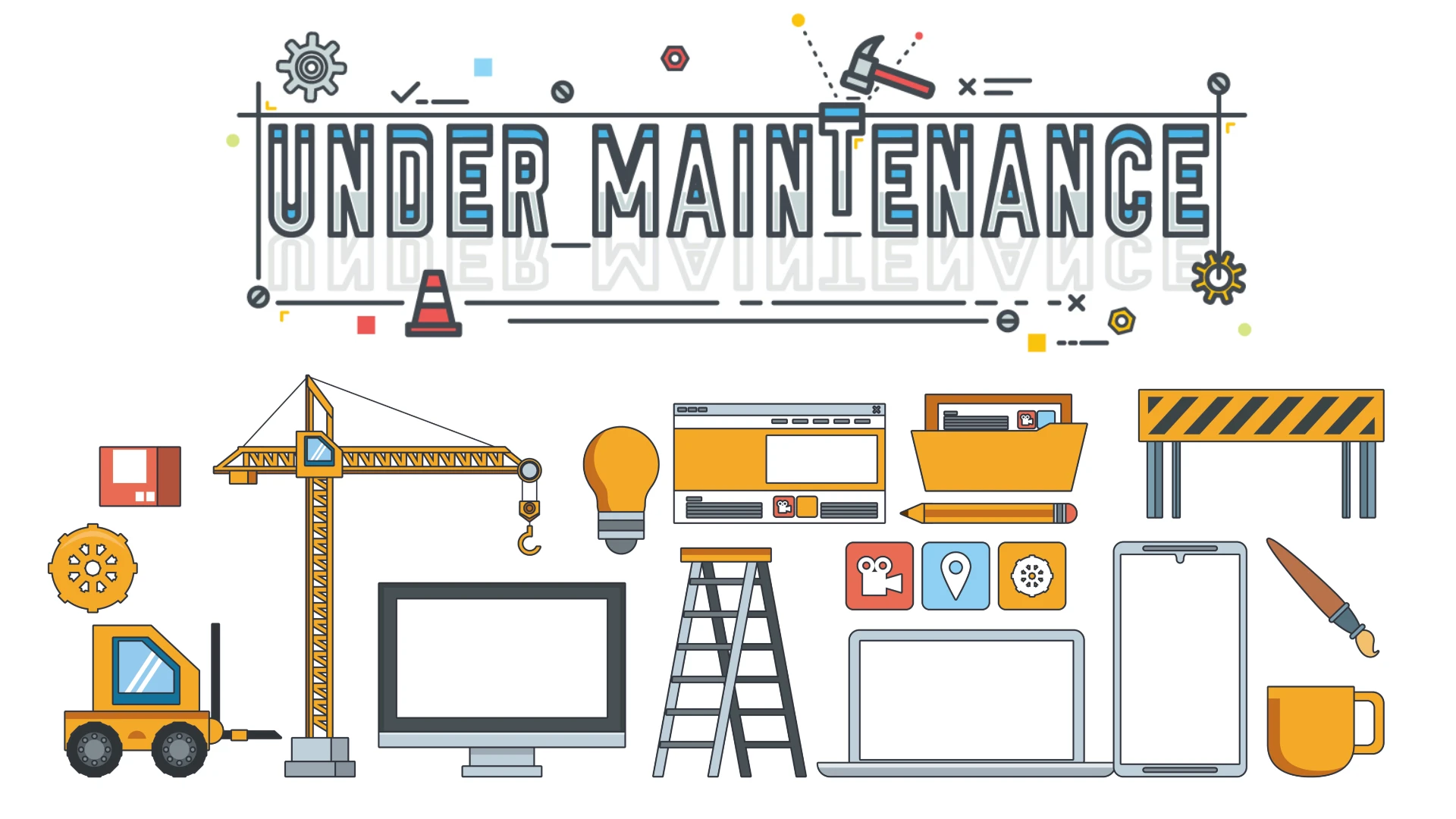 WEBSITE MAINTENANCE SERVICE
Is Your Website NOT Delivering Enough Visitors to GROW YOUR BUSINESS?
IDEA TO GROWTH – HELPING YOU GROW YOUR BUSINESS STRONGER!
WEBSITE MAINTENANCE SERVICE
Our Website Maintenance Service is all of the tasks involved in keeping your website "Up and Running."

Most of our monthly Website Care Service fee goes towards this part of our services.

The software that runs our Web Servers and your website is constantly improved and fixed by developers.

Wikipedia defines Software Maintenance as: "Software maintenance in software engineering is the modification of a software product after delivery to correct faults, to improve performance or other attributes."

"A common perception of maintenance is that it merely involves fixing defects. However, one study indicated that over 80% of maintenance effort is used for non-corrective actions. This perception is perpetuated by users submitting problem reports that in reality are functionality enhancements to the system. More recent studies put the bug-fixing proportion closer to 21%."

"The key software maintenance issues are both managerial and technical. Key management issues are alignment with customer priorities, staffing, which organization does maintenance, estimating costs. Key technical issues are limited understanding, impact analysis, testing, maintainability measurement."

"Software maintenance is a very broad activity that includes error correction, enhancements of capabilities, deletion of obsolete capabilities, and optimization. Because change is inevitable, mechanisms must be developed for evaluation, controlling and making modifications."

"So any work done to change the software after it is in operation is considered to be maintenance work. The purpose is to preserve the value of software over time. The value can be enhanced by expanding the customer base, meeting additional requirements, becoming easier to use, more efficient, and employing newer technology. Maintenance may span for 20 years, as development could be 1–2 years."

When these software changes happen, we review the changes, then implement them into your "copy" of WordPress and ensure that your website continues to work as you intended.
These are just a few of the reasons why your website needs our Website Maintenance Service.

Each of our Website Design packages requires a matched package of our Webcare Service Plans that include your HOSTING, MAINTENANCE, SECURITY, and SUPPORT.
WEBSITE MAINTENANCE INCLUDED IN EVERY WEBSITE CARE SERVICE PLAN
PRICES
Our WEBSITE CARE SERVICE Starts at a Very Low $99.
Every Website Design Packages Requires a Matched Website Care Service Plan.
Every Website Care Service Plan Includes HOSTING, MAINTENANCE, SECURITY, & SUPPORT.
WEBSITE CARE SERVICE
BASIC
1-PAGE WEBSITE
HOSTING
MAINTENANCE
SECURITY
SUPPORT
OTHER
MONTHLY SUBSCRIPTION
LIFE-TIME PRICE LOCK
$99 per month
WEBSITE CARE SERVICE
STANDARD
BUSINESS WEBSITE
HOSTING
MAINTENANCE
SECURITY
SUPPORT
OTHER
MONTHLY SUBSCRIPTION
LIFE-TIME PRICE LOCK
$199 per month
WEBSITE CARE SERVICE
PREMIUM
E-COMMERCE WEBSITE
HOSTING
MAINTENANCE
SECURITY
SUPPORT
OTHER
MONTHLY SUBSCRIPTION
LIFE-TIME PRICE LOCK
$299 per month
QUESTIONS? WANT A CUSTOM QUOTE?
There are many more questions you likely have about how I can help you solve your business challenges.

Set Up a 100% FREE, NO OBLIGATION Zoom Chat, Phone Call, or Email me so you can learn how I can Help.