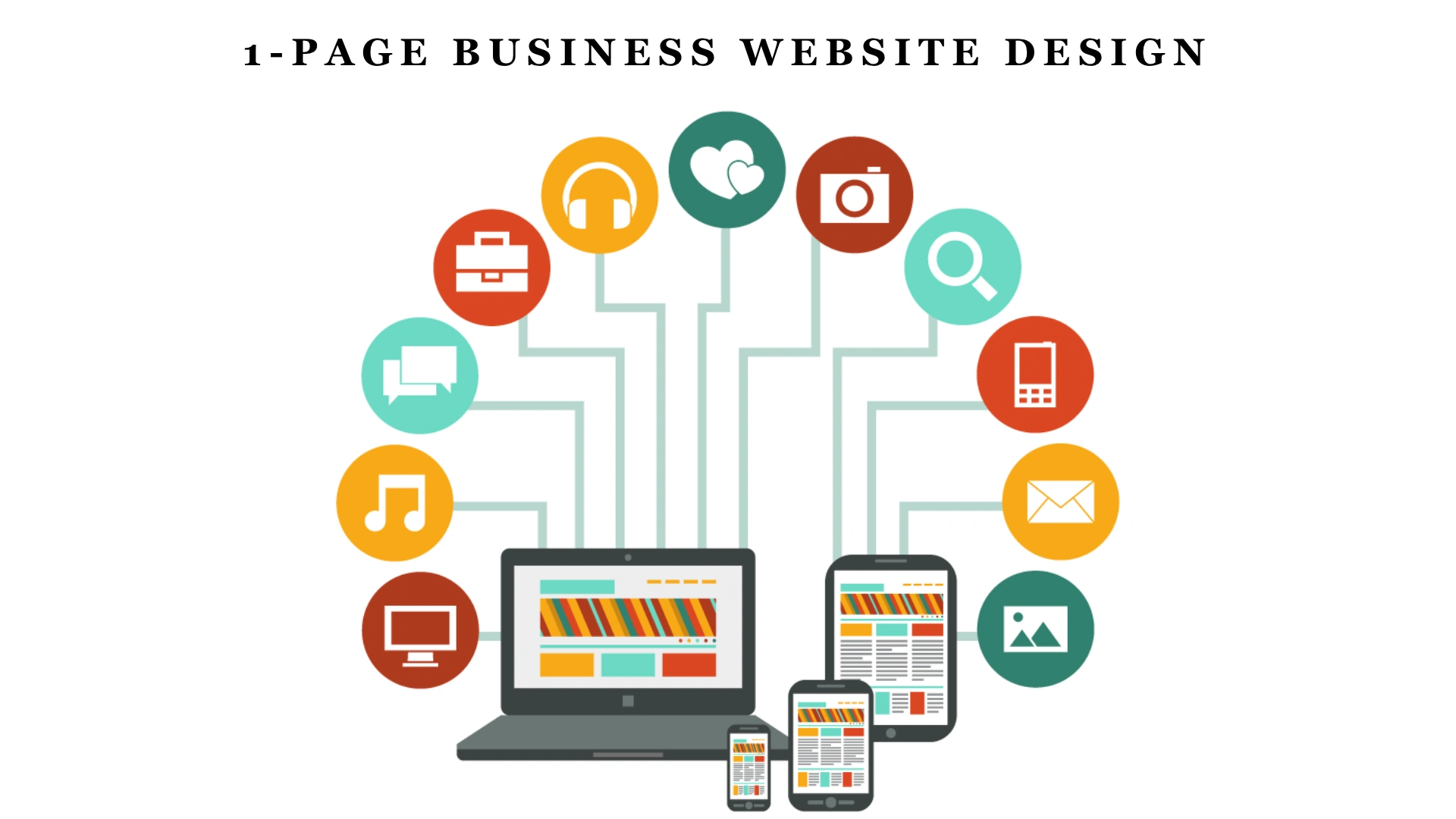 1-PAGE BUSINESS WEBSITE DESIGN
Is Your Website NOT Delivering Enough Visitors to GROW YOUR BUSINESS?
IDEA TO GROWTH – HELPING YOU GROW YOUR BUSINESS STRONGER!
1-PAGE BUSINESS WEBSITE DESIGN
Remember the phrase, "You never get a second chance to make a first impression."

Are you a new or small business that wants to attract new customers on a small budget?

Are you frustrated that your new or small business is not being recognized (or known) outside of your immediate contacts?

A 1-Page Business Website Design focuses on an New or Small Business "Telling Their Story." No matter how awesome you are, if your next Customer or Client can not "Discover" that your business exists, you will never get that "Next Customer or Client" that "You Deserve."

Wikipedia describes a website as: "A website (also written as a web site) is a collection of web pages and related content that is identified by a common domain name and published on at least one web server. Notable examples are wikipedia.org, google.com, and amazon.com. All publicly accessible websites collectively constitute the World Wide Web.

There are also private websites that can only be accessed on a private network, such as a company's internal website for its employees. Websites are typically dedicated to a particular topic or purpose, such as news, education, commerce, entertainment, or social networking. Hyperlinking between web pages guides the navigation of the site, which often starts with a home page. Users can access websites on a range of devices, including desktops, laptops, tablets, and smartphones. The app used on these devices is called a web browser."

A LinkedIn and Facebook page is not enough to get the all of the Customers (Clients) needed to Grow Your Business Fast. If you want to maximize your Success Potential, you need a 1-Page Business Website Design. Keep reading to learn why.
A 1-Page Business Website Design is All About "Discovery" on a budget.
Your Website Design needs to answer the following "minimum" questions for your Employer Prospects:
LinkedIn boasts over 660 million users in more than 200 countries and territories worldwide (LinkedIn-Statistics).

So, how does a LinkedIn profile help you "Stand Out" from 660M million users? Yep – It's Pretty Tough!

A list of Solid Techniques for Optimizing Your LinkedIn Profile will help (In fact, I sell LinkedIn Profile Optimization Services). Still, ultimately the limitations of LinkedIn prevent you from really making "You and Your Story Shine!", which is why you need a 1-Page Business Website Design

With a 1-Page Business Website Design, you can "Go Deep" into your "Success Stories" – In School – For Your Current and Previous Employers – and in Life!

When a potential Customer makes the decision on who to buy from, having a 1-Page Business Website Design with more details of your Success Stories may be the tipping point that lands you a new Client.

Start the process of "Getting Discovered" today by clicking the button below.
1-PAGE BUSINESS WEBSITE DESIGN FEATURES
PRICES
Our 1-PAGE BUSINESS WEBSITE DESIGN SERVICE Starts at a Very Low $999.
SMALL BUSINESS WEBSITE
1 PAGE BUSINESS WEBSITE
NEW SMALL BUSINESS
QUESTIONS? WANT A CUSTOM QUOTE?
There are many more questions you likely have about how I can help you solve your business challenges.

Set Up a 100% FREE, NO OBLIGATION Zoom Chat, Phone Call, or Email me so you can learn how I can Help.