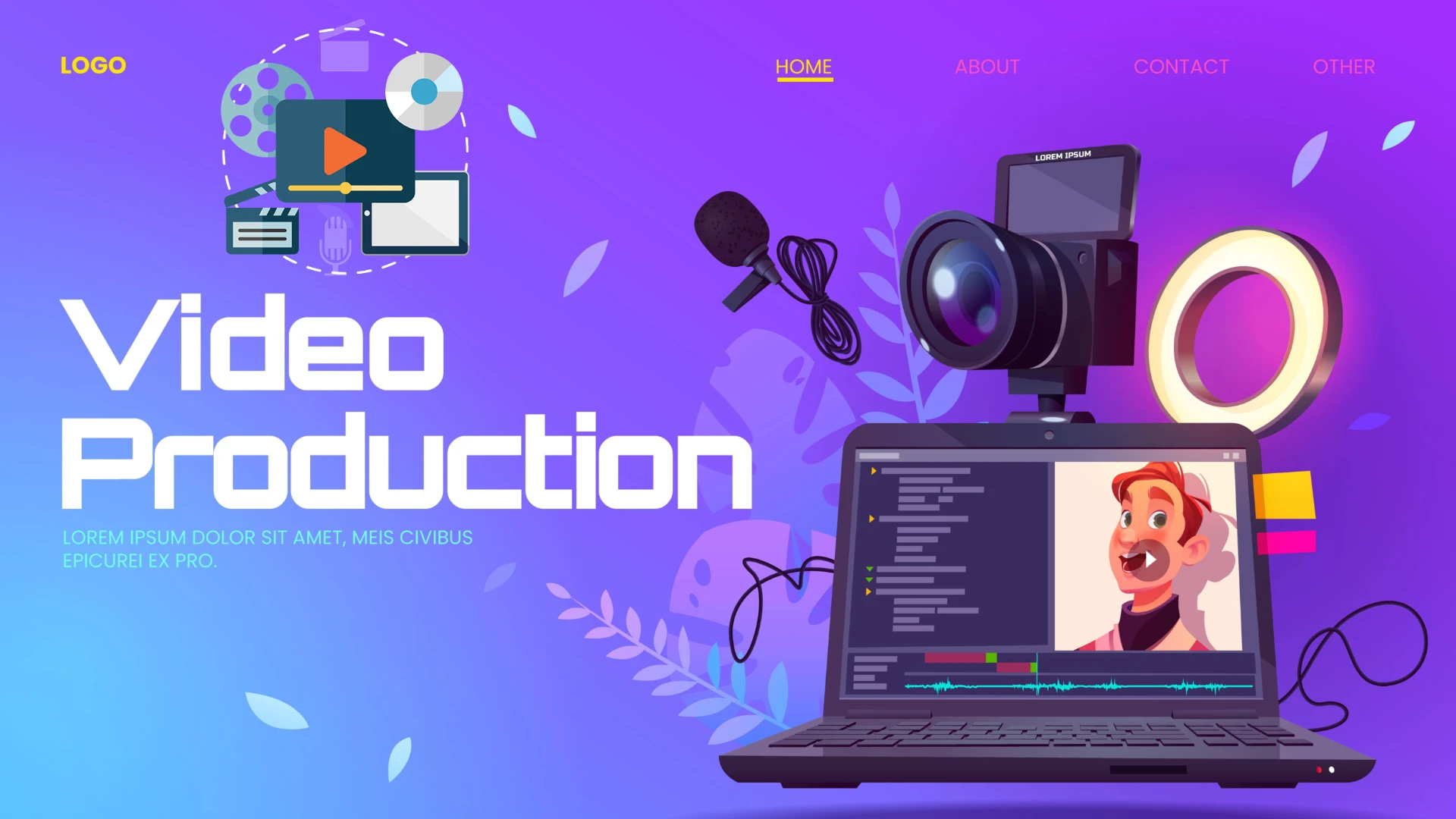 VIDEO PRODUCTION SERVICE
Is Your Website NOT Delivering Enough Visitors to GROW YOUR BUSINESS?
IDEA TO GROWTH – HELPING YOU GROW YOUR BUSINESS STRONGER!
VIDEO PRODUCTION SERVICE
This is the process of creating video content for TV, home video, or the internet. It is the equivalent of filmmaking. However, the video is recorded digitally as computer files stored on SSDs or memory cards and does not target movie theater audiences. There are three stages of video production:
Pre-production involves all of the planning aspects of the video production process before filming begins. Pre-production includes scriptwriting, scheduling, logistics, and other administrative duties. Production is the phase of video production that captures the video content (moving images/videography). It involves filming the subject(s) of the video.

Post-production is the action of selectively combining those video clips through video editing into a finished product. The video tells a story or communicates a message. It does so in either a live event setting (live production) or after an event has occurred (post-production). The capture of most video content is through electronic media like an SD card for consumer-grade cameras. Professional-grade cameras use solid-state storage and flash storage. Video content that is distributed digitally use the formats:
We specialize in Internet Video
Video content is in an ever-growing range of contexts. These include:
Posting your videos on various social media platforms is the rage. YouTube, owned by Google, is the behemoth. But, there are many other platforms to consider, including:
PRICES
Our VIDEO PRODUCTION SERVICE Starts at a Very Low $95.
VIDEO PRODUCTION SERVICE
BASIC
BUDGET
ONE-TIME PURCHASE
30-DAY SUPPORT
$95
VIDEO PRODUCTION SERVICE
STANDARD
POPULAR
ONE-TIME PURCHASE
30-DAY SUPPORT
$150
VIDEO PRODUCTION SERVICE
PREMIUM
MOST POPULAR
ONE-TIME PURCHASE
30-DAY SUPPORT
$250
QUESTIONS? WANT A CUSTOM QUOTE?
There are many more questions you likely have about how I can help you solve your business challenges.

Set Up a 100% FREE, NO OBLIGATION Zoom Chat, Phone Call, or Email me so you can learn how I can Help.

DIGITAL MARKETING SERVICES