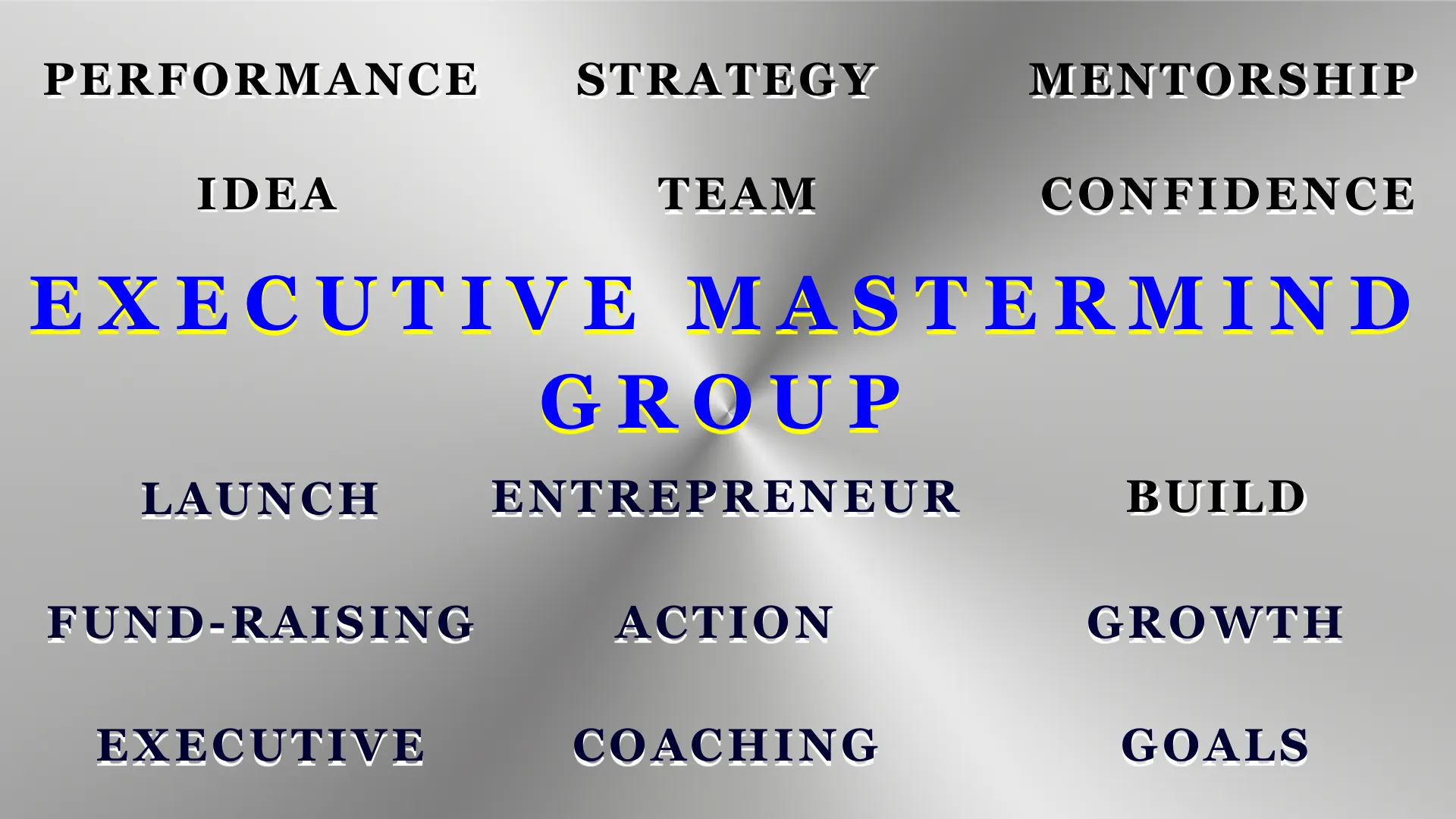 EXECUTIVE MASTERMIND GROUP
Is Your Website NOT Delivering Enough Visitors to GROW YOUR BUSINESS?
IDEA TO GROWTH – HELPING YOU GROW YOUR BUSINESS STRONGER!
EXECUTIVE MASTERMIND GROUP
Mastermind Group – What are They?
PRICES
The Intro-Executive Coaching Chat is 100% FREE
** Note: Full Credit for 1-Month and 3-Month Mastermind Plans credit towards 12-Month Mastermind.

Ready to learn from those who have faced and are facing identical or similar challenges so you can learn faster and make fewer miss-steps?

Contact me now to be considered for acceptance into the next Mastermind Group. Tap the button below to get started. I'll contact you for a time to chat by phone, and we'll jointly decide if you would benefit from our next Mastermind Group. No obligation call. 

EXECUTIVE MASTERMIND GROUP
GROWING BUSINESS
ONE-TIME PURCHASE
$3999
QUESTIONS? WANT A CUSTOM QUOTE?
There are many more questions you likely have about how I can help you solve your business challenges.

Set Up a 100% FREE, NO OBLIGATION Zoom Chat, Phone Call, or Email me so you can learn how I can Help.

EXECUTIVE COACHING AGENCY SERVICES