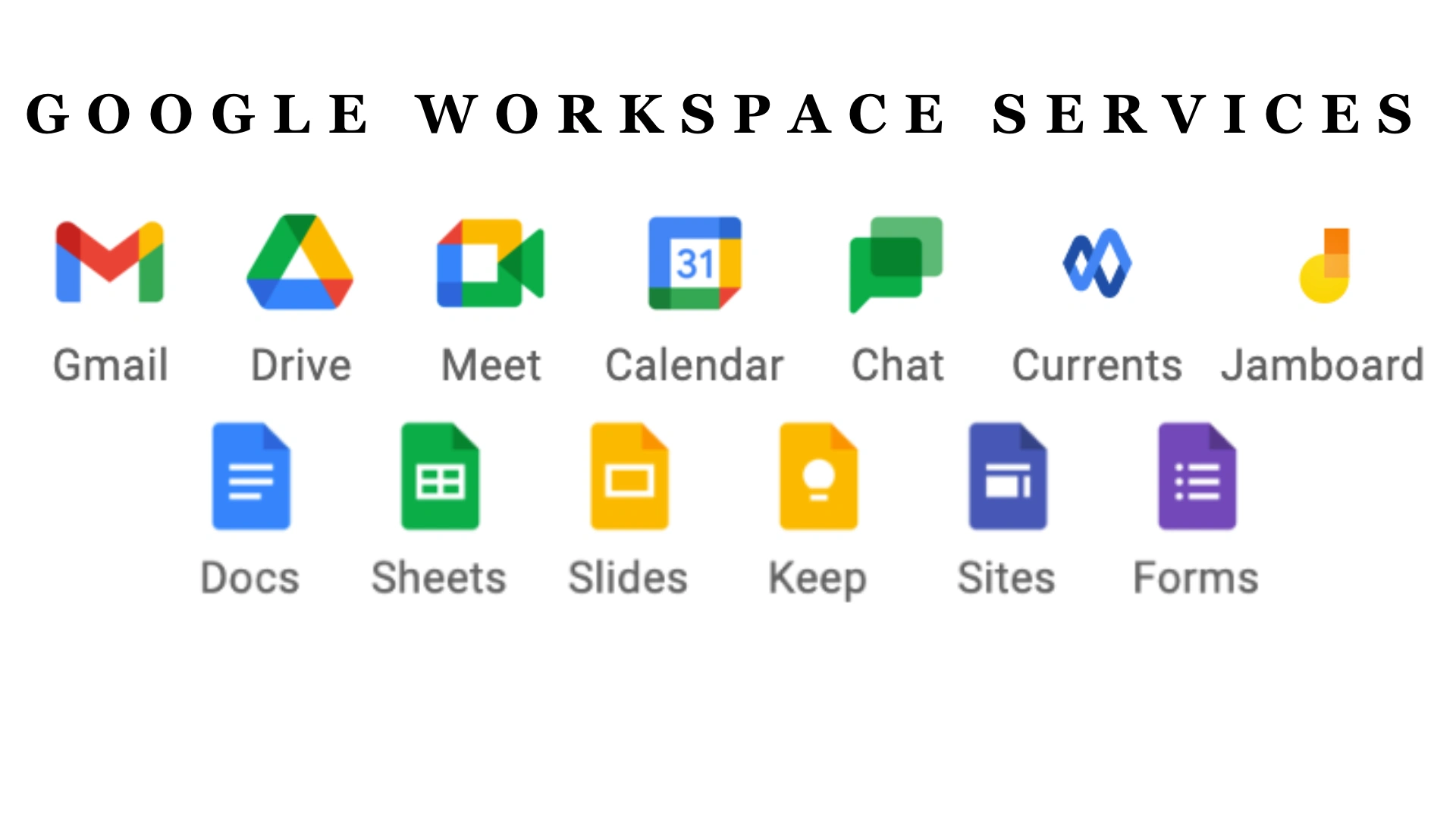 GOOGLE WORKSPACE SERVICE
Is Your Website NOT Delivering Enough Visitors to GROW YOUR BUSINESS?
IDEA TO GROWTH – HELPING YOU GROW YOUR BUSINESS STRONGER!
GOOGLE WORKSPACE SERVICES
Everyone needs an email account related to their domain name. For example – [email protected]

Why do I need an email account that uses my Domain?

Your website-based email is part of your corporate branding. If your corporate email is:

[email protected],

some visitors will not take what you are selling very seriously.

When you have a business email that is part of your domain-like:

Help@IdeaToGrowth.com (one of ours)

You INSTANTLY look more professional than any of your competitors that use an old personal account or a free Yahoo or Gmail account.
We Proudly Use Google Workspace (renamed from G Suite)
We can set you up with your domain name-based email for a few dollars a month. You'll also get disk storage space for your corporate files and the use of Google's version of Mail, PowerPoint, Excel, and much more.

Google Workspace is an integrated suite of secure, cloud-native collaboration and productivity apps powered by Google AI.

Includes: (Tap To Learn More)
PRICES
Our GOOGLE WORKSPACE SERVICE Starts at a Very Low $10 Per Month.
GOOGLE WORKSPACE SERVICE
BASIC
BUSINESS STARTER
MONTHLY SUBSCRIPTION
$10
GOOGLE WORKSPACE SERVICE
STANDARD
BUSINESS STANDARD
MONTHLY SUBSCRIPTION
$15
GOOGLE WORKSPACE SERVICE
PREMIUM
BUSINESS PLUS
MONTHLY SUBSCRIPTION
$25
QUESTIONS? WANT A CUSTOM QUOTE?
There are many more questions you likely have about how I can help you solve your business challenges.

Set Up a 100% FREE, NO OBLIGATION Zoom Chat, Phone Call, or Email me so you can learn how I can Help.