1 BEST STARTUP FUND FRIENDS AND FAMILY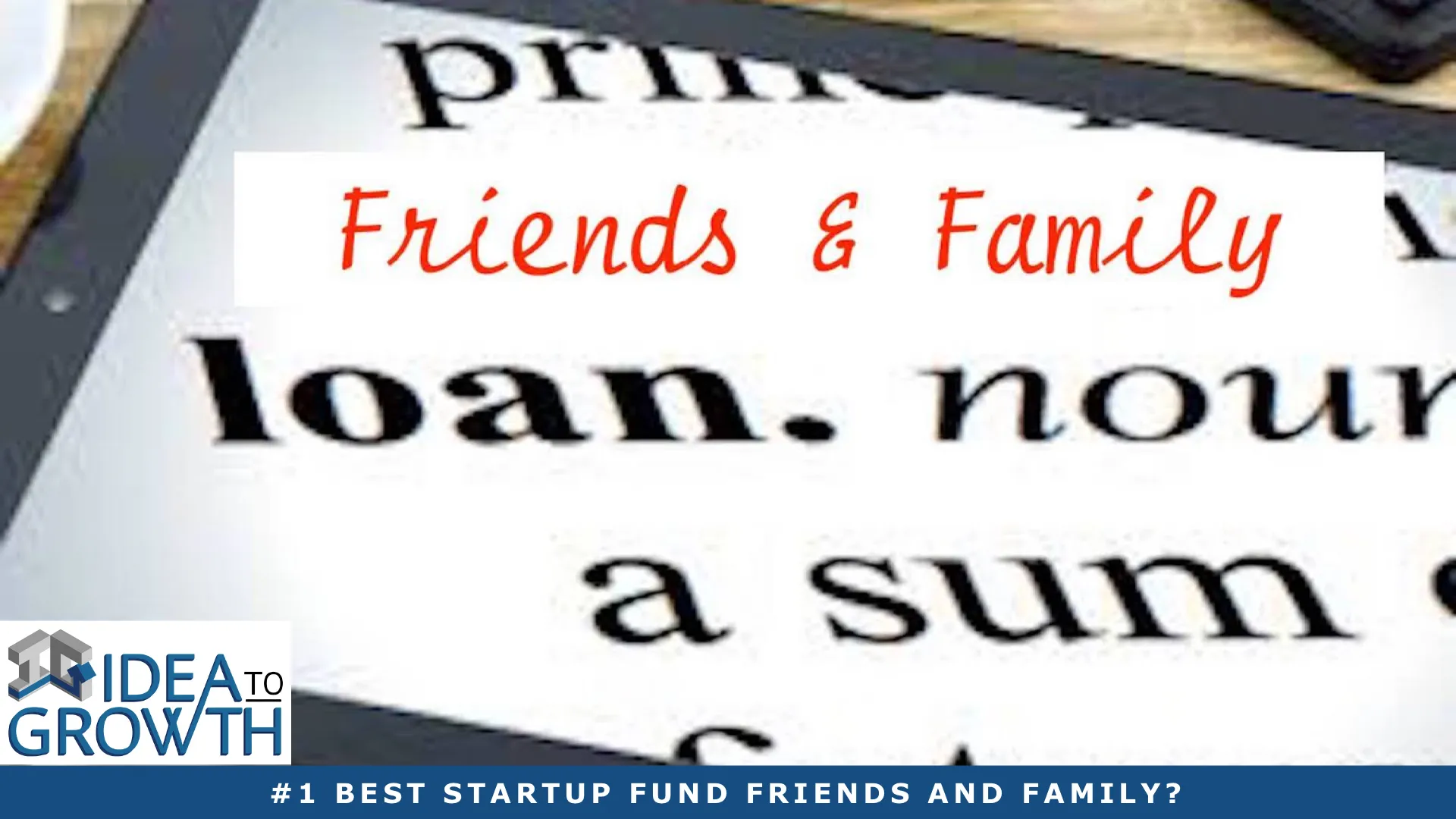 1 BEST STARTUP FUND FRIENDS AND FAMILY
❏ Today I'm speaking on 1 Best Startup Fund Friends and Family?. There are pros and cons to taking monies from your friends and family. In short, it is a path that can lead to a lot of heartbreak. One must take care before pursuing this path.
One of my responsibilities as an Executive Coach is helping founders advance from the Idea Stage to the Build Stage. Most early-stage businesses, what we call the Build Stage business, need monies to Build their Idea into a business. Most of us start by using our checking and savings accounts, along with our credit cards. However, we all have our financial limits. When we hit that "financial wall," we need to find outside funding. When this happens, we often think of Friends and Family Startup Venture Financing.
Startup Funding Sources – Pros of Friends and Family Funding
When we're young, we often think of the "Bank of Mom and Dad" when we get into financial difficulty. However, once we reach adulthood, that "banking window" usually "closes." As adults, we are expected to "fend for ourselves"s. Fending for ourselves is how it should be for us as adults. However, when we start a business, we are creating an "investment opportunity" and not "asking for a handout."
If you have started a business, you've been talking to your friends and family about it. You most likely started when it was still in the "Idea Stage." You talked about the business idea, the business opportunity, the marketing strategy. For consumer-facing ideas, hopefully, they said: "Gosh, I love to be able to buy that!". They may have even said "If there's a way I can help, reach out to me."
Investing in your business during the "Build Stage" of the business is a great way to help you. It also gives them a chance to make a financial investment "on the ground floor." Investment dollars in the form of a "Loan" with the ability to convert the loan into company stock is known as a Convertible Note. You could also just sell them Stock in your company in return for their "investment." Neither case is a "gift" of monies from the Bank of Mom and Dad. It is a legitimate financial investment.
If you do well, then your Friends and Family, at a minimum, get back all their "invested money plus interest." If they converted the loan to equity (stock) or bought stock directly, then they get back all their investment dollars plus a nice profit when your company sells.
Startup Funding Sources – Cons of Friends and Family Venture Financing
However, like any financial investment, that investment carries Financial Risk. The "loan" or "equity" (Stock) that your Friends and Family invest in your company value could change – in a negative direction.
It often takes longer to get a company profitable than planned. If you have to raise more monies, the new lender may require that the prior lenders are Subordinate to the new loan. Subordination means that the new investor gets paid in full "before" the original "Friends and Family" investors get paid back.
Your company could "go bust." The majority of all new businesses fail in their first five years. The odds are that yours will be one that fails. The possibility of failure is why Friends and Family need to understand that they could "lose all of their investment." Ask them how they would feel about you if that happened. Don't take their money if they say "I'll hate your guts." Friends and family are irreplaceable. Don't let money invested in a business idea impact you for 50+ years.
Startup Funding Sources – What If My Company Fails?
In a study by Statistic Brain, Startup Business Failure Rate by Industry, the failure rate of all U.S. companies after five years was over 50 percent and over 70 percent after ten years. (Feb 18, 2017).
Yep, business life is hard. Friends and Family monies are likely going to add some real psychological pressure to most founders. In some respects, that kind of pressure can help. Many will look at every dollar they spend much closer. Carefully watching the cash flow can help you from making poor choices. But, it can also result in "analysis paralysis" meaning you spend too much time making decisions.
Communication and honesty is the best policy. When things get tough, let your Friends and Family know earlier rather than later. Nobody likes surprises. If you've been openly sharing that "things aren't going to plan" regularly, then you announcing that "you're closing your doors" will be a disappointment, but not a "shock." You'll sometimes find that one of your investors might offer to step up and help in ways you didn't expect.
Startup Funding Sources – Planning For Success!
I firmly believe in "Planning for Success" as well as "Preparing for Failure." By doing both, I find a make a better business plan.
I recommend when you decide to consider taking money from Friends and Family, you start a monthly Newsletter. Publish it on the first of every month like clockwork. One page in length. Start with "A Message from the CEO" (You). Have a paragraph that talks about new clients. Include a paragraph that addresses revenue in broad terms. Have a paragraph that introduces new or planned employees. Include a paragraph on Marketing. That's all. Email it out to every investor, employee, newspaper, blog, customer list – everyone you know. A newsletter helps them feel like they know what's going on with their "investment." You'll also find a Newsletter is excellent for bringing in new clients and employees.
Conclusion
I hope this article, #1 Best Startup Fund Friends and Family?, has educated you on the Pros and Cons of Friends and Family Venture Financing. If you decide to do Friends and Family Venture Financing, you will not be alone. Some 38% of company funding comes from Friends and Family Financing.
100% FREE GOOGLE PAGE RANK ANALYSIS
I want to prove my value to "Helping You Grow Your Business Stronger!" by offering a 100% Free Google SEO Pagerank Analysis. Share your homepage URL (Domain Name) and the email I should send your 100% FREE Report and within a day or two I'll point out the Top Items on your business website that are Costing You Customers.
QUESTIONS?
If you're ready for a F2F Zoom chat, or want to ask a quick question by email, click the appropriate link below.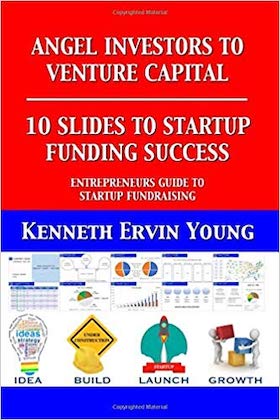 SALES ARE OPEN FOR MY NEW BOOK!
"Angel Investors to Venture Capital –
10 Slides to Startup Funding Success –
Entrepreneurs Guide to Startup Fundraising"
Learn the 10 slides you need to create in order to have a great shot at raising venture capital from venture capitalists!

I'll walk you, slide by slide, how to create content that will attract top venture capitalists to fund your idea, just like I raised over $100M dollars in Silicon Valley for my startups.

I cover every slide in great detail, including not just the words and content, but even font colors, fonts, font sizes, images – all the details to give you the best shot possible!