Free Website Discovery Training Class – Learn How to Be Discovered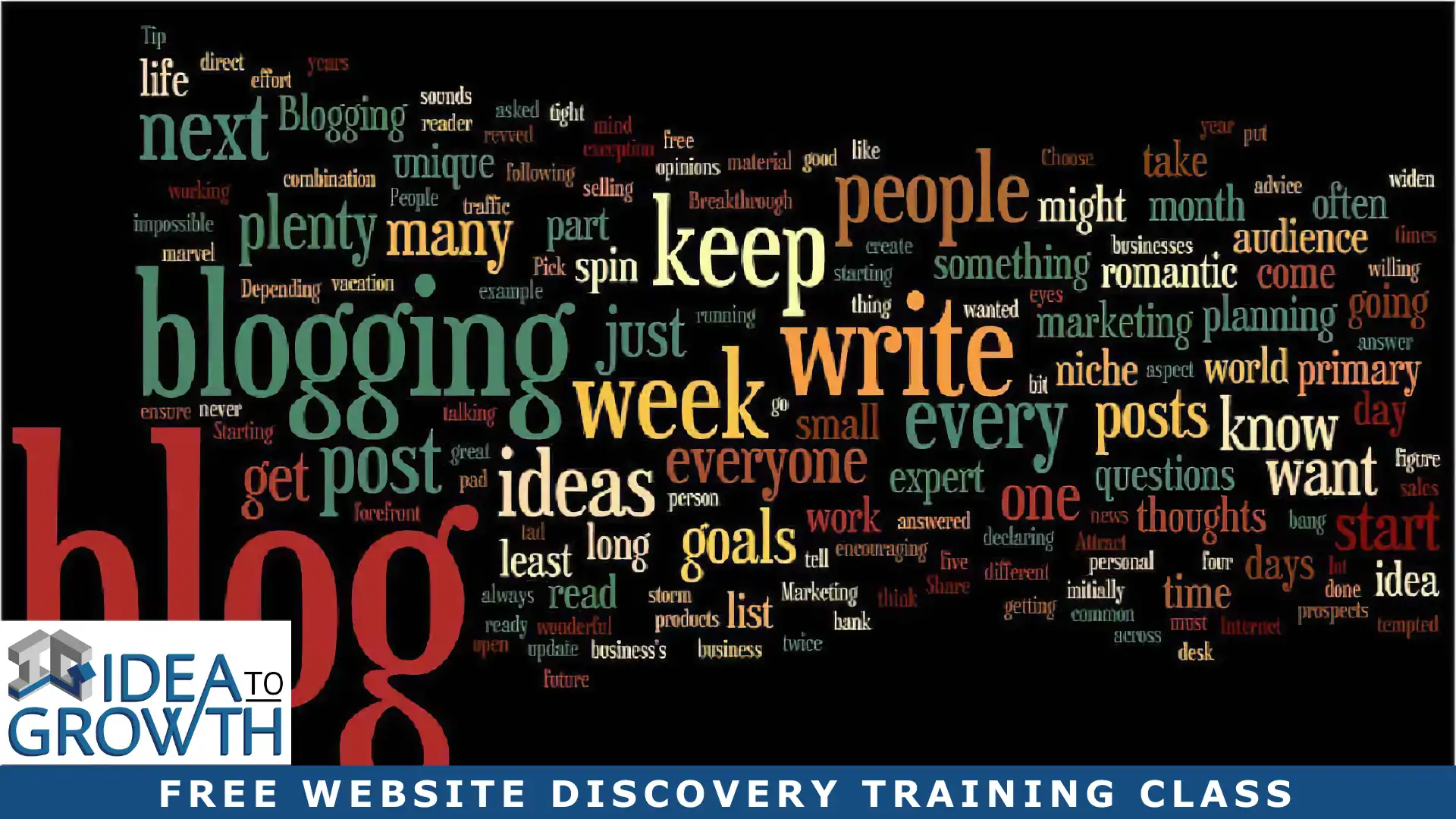 Free Website Discovery Training Class
❏ Today I will speak to the topic of attending my Free Website Discovery Training Class. You likely completed my "Create Your 1st Blog Website" course in March and am now the proud owner of your own Blogger's Website! You should be proud! If not, you likely already have a blog but are struggling or don't know how to get followers. Over 99% of all business owners who have a website, NEVER POST A BLOG!
Did you attend my course in March at the Centre Club of Tampa (http://www.clubcorp.com/Clubs/Centre-Club-Tampa)? Then if you're like most new bloggers, you likely haven't created even a second blog post yet! It is time to start blogging folks. Ideally, you should be blogging at least once a day!
"No Way," you say. I say "Yes Way." To be discovered, blogging frequently, and writing useful content, are the two best methods for getting your website or blog discovered.
I want to help you take the next step. That step is for you to learn how to improve the world discover your website!
The New Blogger's Dilemma – How to Get Your Website Discovered
When we finish the first part of most projects, we're very proud of our first accomplishment – and rightly so. However, we often fail because we don't follow through after we've crossed that first hurdle. For most, the follow through is in writing your 2nd blog post. Then, writing your 3rd blog post. Later, writing your 10th blog post. Now you're also asking yourself: "How do I Get Followers to My Blog?". Getting your new website discovered is most often the biggest challenges for new bloggers and website owners.
Fear: Am I Doing It Right?
Imagine you just started running your first Marathon. Your mind fills with questions. "Am I running too fast?" "Am I running too slow?" "Are my shoelaces too tight?" "When I should drink some water?" "Should I drink Gatorade instead of water?". Suddenly you stop running 1 mile into the 26 miles run! YIKES!
Likewise, you had success in the "Create Your 1st Blog Website" course – the "1st Mile". However, now you're frozen in inaction by not wanting to screw things up – just like the runner. I say "Don't worry!" Just like the first time Marathoner, this fear of the unknown is 100% expected.
Overcoming Inaction: Learn Free Website Discovery Training
Attend my course, "Free Website Discovery Training Class," and overcome New Blogger's Dilemma. I want to be on the road to having ten's of thousands of followers – quickly! In 30 minutes you will learn the critical steps to having a successful blog – Step-By-Step.
Learning how to have your website discovered is just like learning any other skill. You find an experienced person to show you how. Then you practice, practice, and practice some more. Pretty soon you are moving from the Novice to the Intermediate levels. Before you know it, you will also be a Pro!
Technology Education Committee Nerd's at Noon – Lunch & Learn
The Event is on Monday, April 24, 2017, from Noon to 1:30 pm at the Centre Club of Tampa. You will enjoy a terrific lunch prepared by our Chef's team while your brain has its own "Meal of Learning.". You will Not Need a computer. But, if you bring your laptop and install YOAST, you can improve your blog in real time. You will be emailed a copy of the presentation, in PDF format, at the conclusion of the event.
If you want more articles like this, please "Like" or "Heart" me." Thank you!
Don't Miss "Nerds at Noon" Centre Club of Tampa Event!
Blog Discovery: Free Ways To Get Your Blog or Website Discovered this Monday, April 24th at Noon!
Please RSVP (Same Day OK If Spots Open):
$17 plus tax and service charge – 24 business hour cancellation policy – Guests OK with Member
Email: [email protected], or
Call: 813-286-4040, or
Text: 813-605-1788
100% FREE GOOGLE PAGE RANK ANALYSIS
I want to prove my value to "Helping You Grow Your Business Stronger!" by offering a 100% Free Google SEO Pagerank Analysis. Share your homepage URL (Domain Name) and the email I should send your 100% FREE Report and within a day or two I'll point out the Top Items on your business website that are Costing You Customers.
QUESTIONS?
If you're ready for a F2F Zoom chat, or want to ask a quick question by email, click the appropriate link below.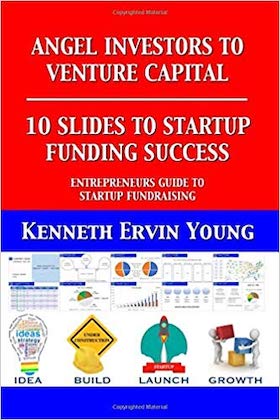 SALES ARE OPEN FOR MY NEW BOOK!
"Angel Investors to Venture Capital –
10 Slides to Startup Funding Success –
Entrepreneurs Guide to Startup Fundraising"
Learn the 10 slides you need to create in order to have a great shot at raising venture capital from venture capitalists!

I'll walk you, slide by slide, how to create content that will attract top venture capitalists to fund your idea, just like I raised over $100M dollars in Silicon Valley for my startups.

I cover every slide in great detail, including not just the words and content, but even font colors, fonts, font sizes, images – all the details to give you the best shot possible!