VC MEETING – FIRST VENTURE CAPITAL MEETING PREP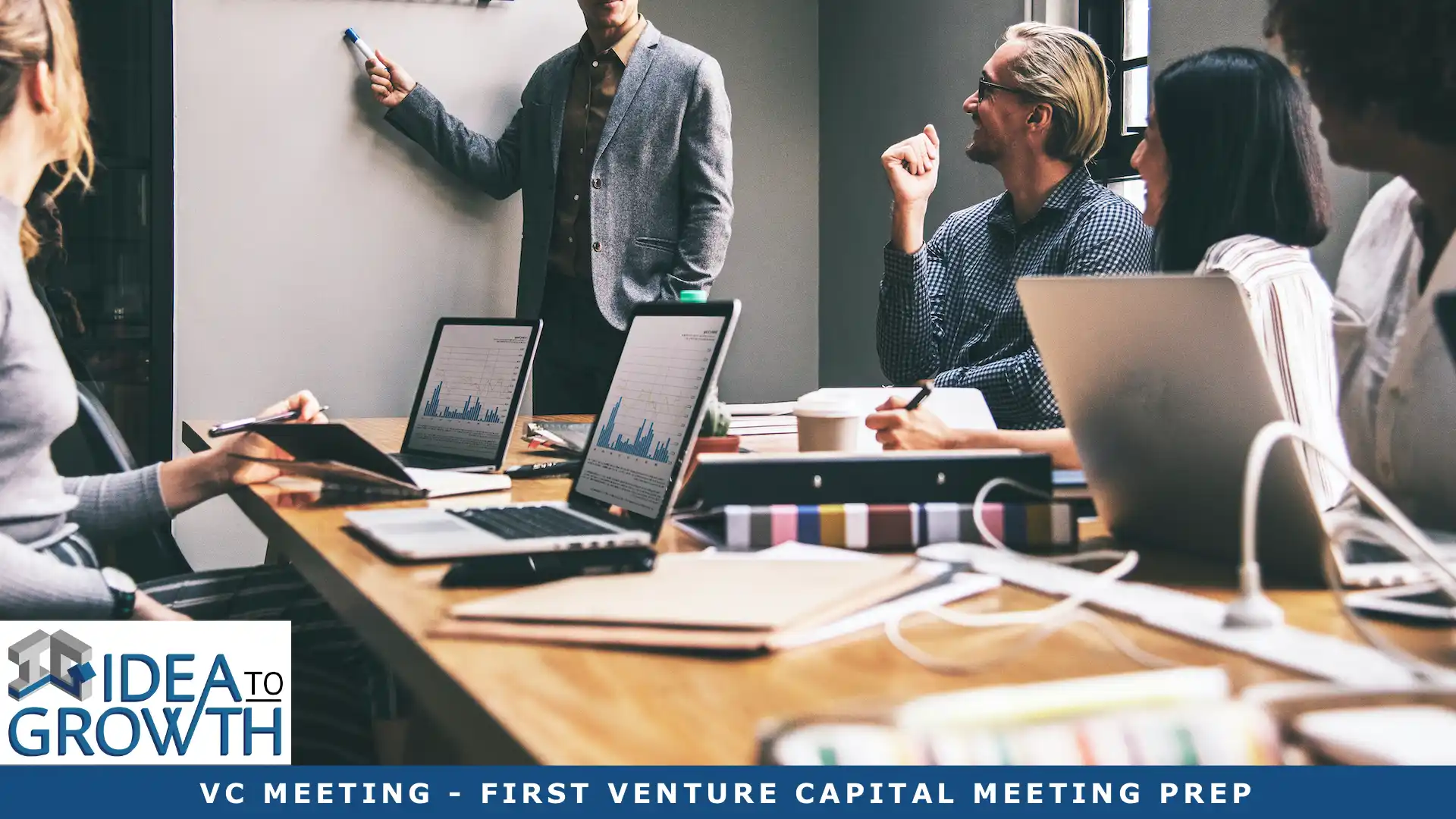 VC MEETING – FIRST VENTURE CAPITAL MEETING PREP
Today I will speak to the subject of 10 CLEVER VC MEETING PREP RULES. One of my responsibilities as an Executive Coach is prepping company founders in the Art of Raising Capital. Yes, I do consider it art. To me, it's on the same level as painting, sculpting, or writing. They each take a combination of relentless practice, personal drive, and a degree of timing to become one of the best.
When an Entrepreneur or small business person is Prepping for the First VC Meeting – what I refer to as the First Date, they often do some research. They look for what to have when preparing to meet with an investor. That investor might be a family member, a wealthy friend, a local banker, or a venture capitalist. Next, you put together an Investor Pitch Deck on your idea for your fledgling company. Then, you set a date and time to pitch to the investor(s), and you've begun your first date. Guess what? Like most first dates – it doesn't go so well.
10 CLEVER VC MEETING PREP RULES
1: Dead on Arrival – No Money – First VC Meeting – Prepping for the First Date
Most studies show that most First VC Meeting first dates are "dead" in the first 60 seconds, often before you've even opened your mouth. Why? There are many answers.
Quite often, the person you are meeting with is not financially capable of investing. Pitching to people without investable monies most usually happens when you approach family members for funds. My general rule is I never ask family members for money. It's the best way to destroy a relationship that you will have for life. If a family member presses, I'll allow a minimal investment that I know won't cause financial pain if lost. Otherwise, I'd rather have them mad at me for not allowing them to invest. Besides, you can always let them put money in your company later when they are successfully profitable and growing.
2: No/Insufficient Business Income
Another reason is that you are approaching a particular type of investor at the wrong time for your company. Often this happens when your business has no/insufficient income. Most banks will say "No" when you've been in business for less than two years and are not profitable. Most banks are looking to make loans requiring 1-2 years of steady, growing business financial numbers – and growing profitability. Many investors only invest "after" a company has a growing revenue stream for 6-12 months. Research your investor before you have your first VC meeting, so you don't waste your and their time.
3: Opportunity – Investor Mismatch
The next goal is that your Opportunity vs. Potential Investor is mismatched. If your business is a SaaS company and the potential investor is a retired real estate developer, you're unsuitable. Unless your idea solves a problem they would be familiar with, you're unlikely to get monies. People rarely invest in what they don't understand. If this is the type of investor you're first VC meeting, save the pain and cancel the "date." Identify persons that are well versed in your space. They'll be able to appreciate your idea and are more likely to move forward and invest.
4: Not Dressed for Success – VC Meeting
Even in today's more casual world, this is a time to "dress for success." Raising money is one of them. Your first VC meeting is critical – just like any first date. Even if you're meeting with a "friend of the family," you should wear business attire. You don't need a three-piece suit or a $1000 woman's business suit. Wear dress shoes, dress slacks, and a collared shirt. Have short, clean fingernails, clean, combed hair, and a clean shave or well-groomed beard/mustache for men. For women, stay away from short skirts, date makeup, and perfume. Smell fresh and clean – that's it.
5: Presentation is Too Long
I've seen investor presentations at first VC meetings 30, 50, or even 80+ pages long! Most potential investors have already mentally slapped the "NO" button on your forehead after the first 2-5 slides. I've been through 30+ page presentations and still don't know what the entrepreneur is making. Your first ten words should paint a picture of what problem you are solving.
6: How do You Make Money?
If you haven't figured out how to make money, you're not ready for your first VC meeting. The days of "getting eyeballs" then figuring out how to make money later are gone. Your business needs a clear direction for generating revenue from customers beating a path to your door for your product. If it doesn't, stop wasting your time and go back to sorting through Ideas and find an idea that does.
7: Who's on Your Team? VC Meeting
Most investors are more likely to invest in a group of 2-3 people than a team.
Why? Many reasons. First, what happens to their investment if you get run over by the proverbial bus?
Second, who holds the other critical skills required to start and run the business?
Most successful startups have a Leader (CEO/Visionary/Business Development), a Salesperson (VP Sales), a Technology person (CTO) if technology-oriented. If you're a team of one, you need to identify these people and bring them onto your team. They can be initially in a part-time, unpaid role.
If you can't identify persons for these critical positions, you're not getting most professional investors' monies. Strong founding leaders can easily attract heavy-weight co-founders — those that can't usually are less likely to find business success. Be sure to have a team before your first VC meeting, or the outcome will likely disappoint you.
8: Asking for Too Many $, Too Soon
I recently met with a successful business person. He already had founded a successful business bringing in over $10M/year. So you might think his next idea would be a slam dunk, right?
Wrong.
His idea needed $20M to build the prototype. The idea was unpatentable. He had no experience in running a business in this new space.
My recommendation? Go back to the drawing board and look for another idea to pursue. Don't let this be the outcome of your first VC meeting. Maybe you need to find co-founders with a long track record in this space.
Getting $20M to build the "first" product reaches only for the more adventuresome of venture capitalists. You'll be more successful in raising money if you can prove your idea with smaller amounts of capital. Say $50K, $250K, or $1M. Plus, getting large investments before you're generating revenue and profit means giving up a large percentage of your company.
9: Oversharing – VC Meeting
Remember when you're on a social date that many friends, books, or magazines likely suggest that you should "focus on the positives"?
Never share that you're driving your mother's 20-year-old car.
Don't share that you're sleeping on a friend's couch while you're looking for a job?
Well, it's the same on the first dates (first VC meeting) with potential investors. It would be best if you answered their top questions (I'll cover that next), but don't go into nitty, gritty details. Save that after you've determined if they're interested in their agreement to a second date.
10: It's Not Me, It's You
Your presentation of any presentation needs to be answering their fundamental questions.
You need to be clear on What is Your Product/Service.
Who are your Key Customers and Your Engagement Level?
How do You Make Money?
What is Your Revenue/Profit numbers?
How much money do you need?
How long will it last?
What will you accomplish with it, and what will you use it for in the company?
How and when will I (the investor) recover my money?
What are the Competitive Risks, and Who are they?
Who is on your team, and why will they succeed?
These topics are all your "First VC Meeting" should cover. You want to have an auspicious first date, don't you?
If you want more articles like this, please "Like" or "Heart" me." Thank you!
Conclusion – VC Meeting: First Venture Capital Meeting Prep
There are many more things that can sink you into your First VC Meeting investor First Date. Remember, the goal of any "First (Investor) Date" is to get your "date" to agree to a "second date" at the end of the first date. If you accomplish this, you've had a very successful "First Date."
Want to Learn More?
Please see our main Blog page to find more of our educational articles around Executive Coaching!
I just want to ask a question? Tap the Contact Us button below to reach out to us at IdeaToGrowth.com, and we can help!
"Helping You Build Your Business Stronger!" is our motto.
If you found this article helpful, Please Tap the Share buttons.
100% FREE GOOGLE PAGE RANK ANALYSIS
I want to prove my value to "Helping You Grow Your Business Stronger!" by offering a 100% Free Google SEO Pagerank Analysis. Share your homepage URL (Domain Name) and the email I should send your 100% FREE Report and within a day or two I'll point out the Top Items on your business website that are Costing You Customers.
QUESTIONS?
If you're ready for a F2F Zoom chat, or want to ask a quick question by email, click the appropriate link below.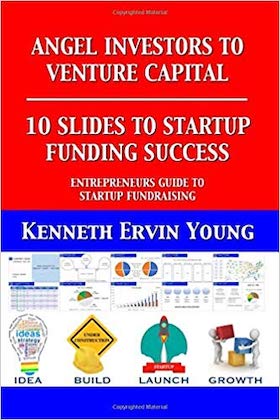 SALES ARE OPEN FOR MY NEW BOOK!
"Angel Investors to Venture Capital –
10 Slides to Startup Funding Success –
Entrepreneurs Guide to Startup Fundraising"
Learn the 10 slides you need to create in order to have a great shot at raising venture capital from venture capitalists!

I'll walk you, slide by slide, how to create content that will attract top venture capitalists to fund your idea, just like I raised over $100M dollars in Silicon Valley for my startups.

I cover every slide in great detail, including not just the words and content, but even font colors, fonts, font sizes, images – all the details to give you the best shot possible!