SERIAL ENTREPRENEUR – WHY START IDEA TO GROWTH LLC?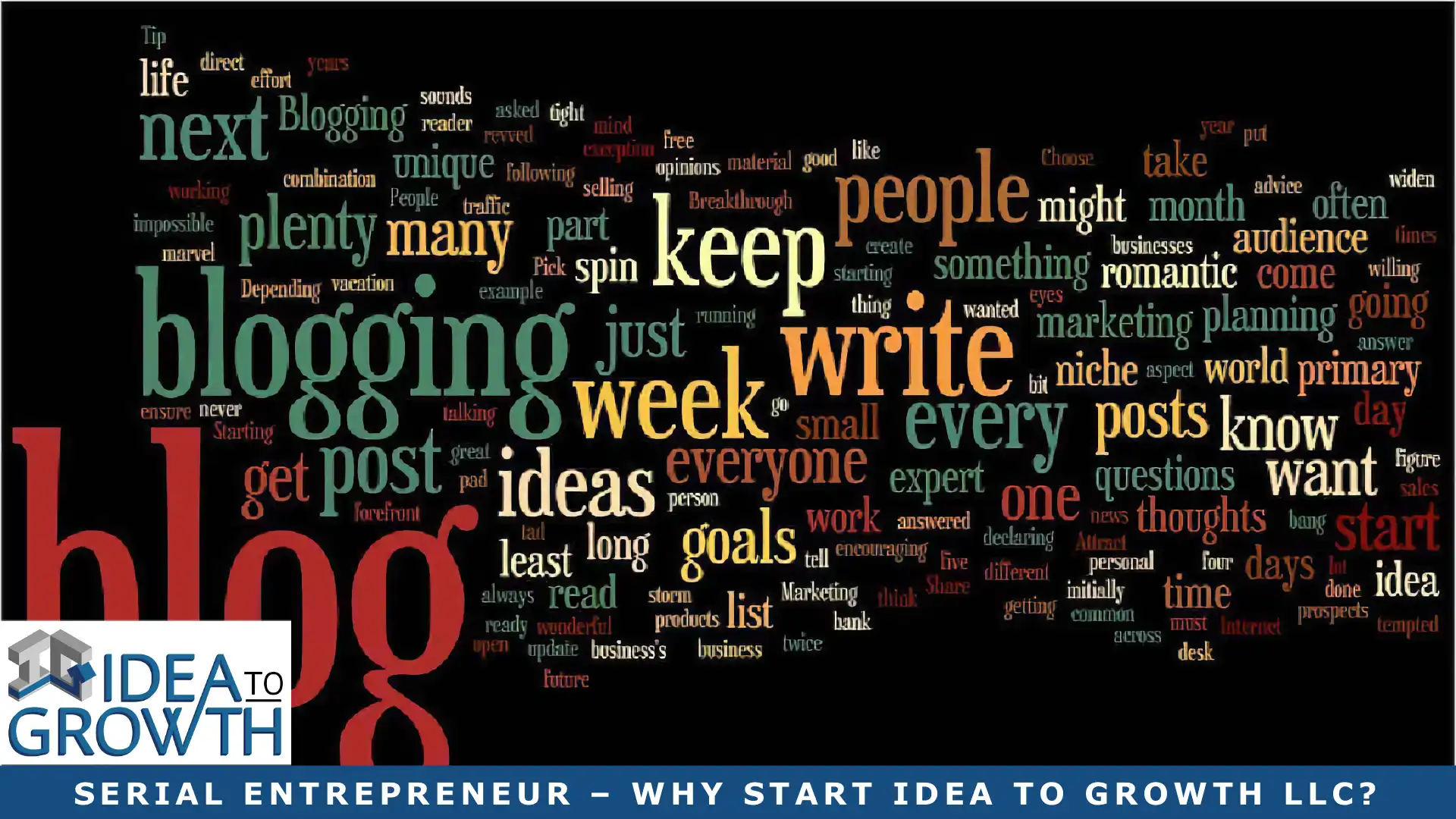 SERIAL ENTREPRENEUR – WHY START IDEA TO GROWTH LLC?
❏ Today I am writing about Serial Entrepreneur – Why Start Idea To Growth LLC? Why am I starting yet another company?
First of all, I'm a Startup Guy. I retired from my 25-year post-college career working in the field of Semiconductors in 2005. Financially, I had done quite well over my career and yearned for something different. So, I spent the next ten years exploring a variety of interests. These included Business Coaching, Investing in Real Estate, Buying Oil Wells, Building Websites and a few others.
Most of all, the primary experience I enjoyed was Business Coaching. During my long Serial Entrepreneurial career, I gathered a lot of business experience. Hiring. Firing. How to start a company. How to shut down a firm. Choosing co-founders. Vetting vendors. I raised nearly $100M in Venture Capital. Bottom line – I've made a lot of both good and poor decisions. Using this experience to help other Entrepreneurs is what I enjoy.
I've also been writing software going back to my college days at Georgia Institute of Technology and built some websites. In business life today, a well-designed site is critical to nearly every type of business. So, in early 2016 I teamed up with Linda Olson, Founder, and CEO of the Tampa Bay WaVE. She runs Tampa's premier High Technology Accelerator and Incubator. You can think of it as Florida rising Y-Combinator of Silicon Valley. In February 2016 I joined Linda as the 3rd of "the WaVE's" Entrepreneurs-in-Residence. So, for 10 hours a week, I'm using my experience to Coaching the WaVE's now 60 high technology startups.
A Team is Formed
So, it was time for Serial Entrepreneur to "do his thing.". In May 2016 my son Kyle joined us in Tampa FL moving from San Jose, CA. I started teaching him full-stack web development while updating myself on the latest tools. Additionally, I was beginning to take on outside Business Executive Coaching gigs. On my birthday on January 22, 2017, I went online and legally created Idea To Growth LLC. I'm using this company to run my Coaching, Website Design and Hosting business formally.
100% FREE GOOGLE PAGE RANK ANALYSIS
I want to prove my value to "Helping You Grow Your Business Stronger!" by offering a 100% Free Google SEO Pagerank Analysis. Share your homepage URL (Domain Name) and the email I should send your 100% FREE Report and within a day or two I'll point out the Top Items on your business website that are Costing You Customers.
QUESTIONS?
If you're ready for a F2F Zoom chat, or want to ask a quick question by email, click the appropriate link below.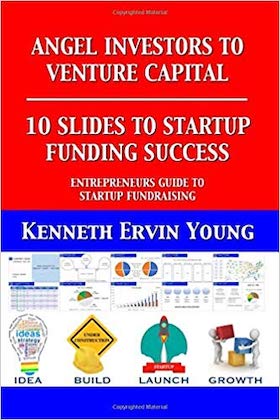 SALES ARE OPEN FOR MY NEW BOOK!
"Angel Investors to Venture Capital –
10 Slides to Startup Funding Success –
Entrepreneurs Guide to Startup Fundraising"
Learn the 10 slides you need to create in order to have a great shot at raising venture capital from venture capitalists!

I'll walk you, slide by slide, how to create content that will attract top venture capitalists to fund your idea, just like I raised over $100M dollars in Silicon Valley for my startups.

I cover every slide in great detail, including not just the words and content, but even font colors, fonts, font sizes, images – all the details to give you the best shot possible!