CREATE BUSINESS WEBSITE – WHEN IS THE RIGHT TIME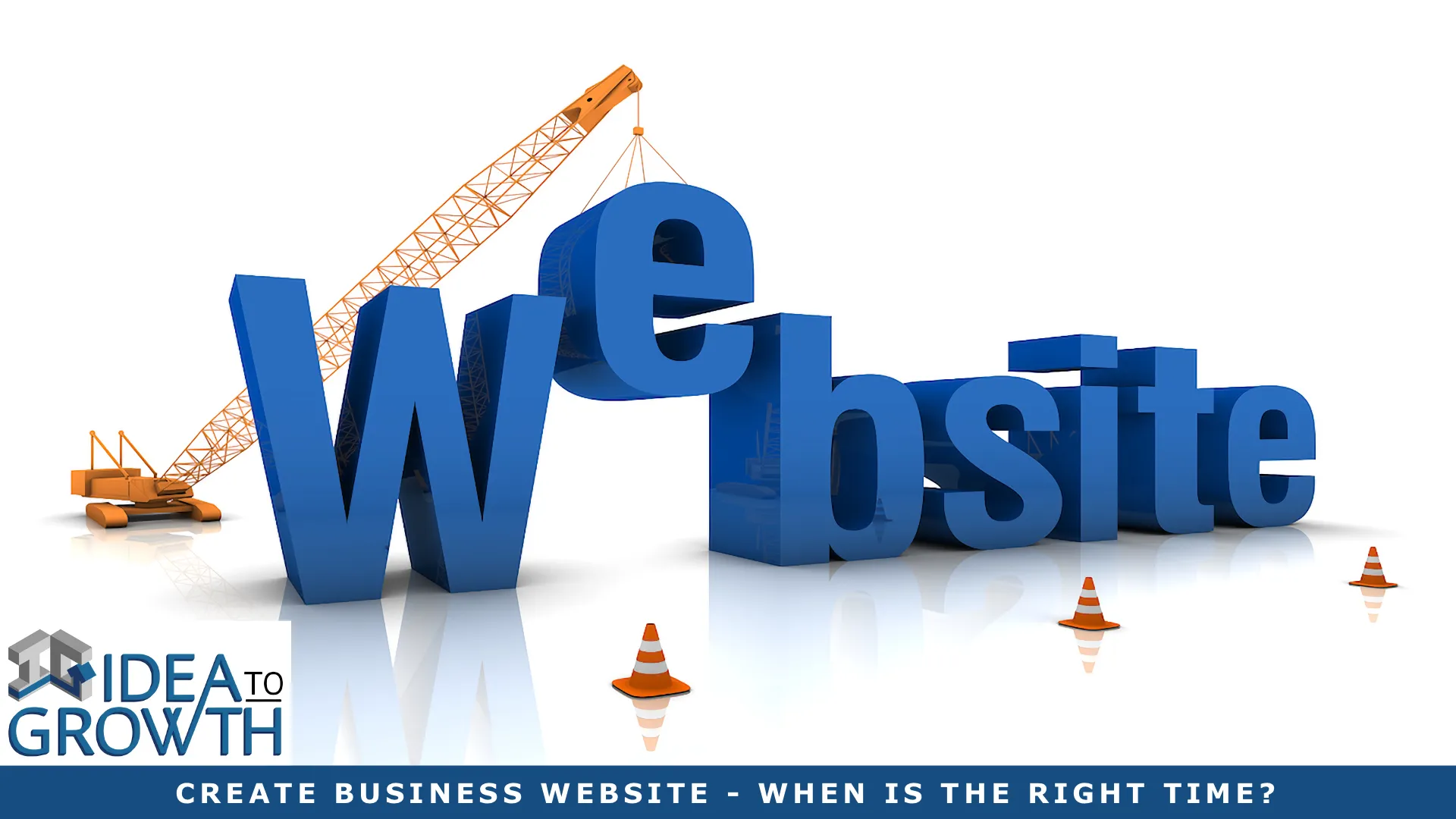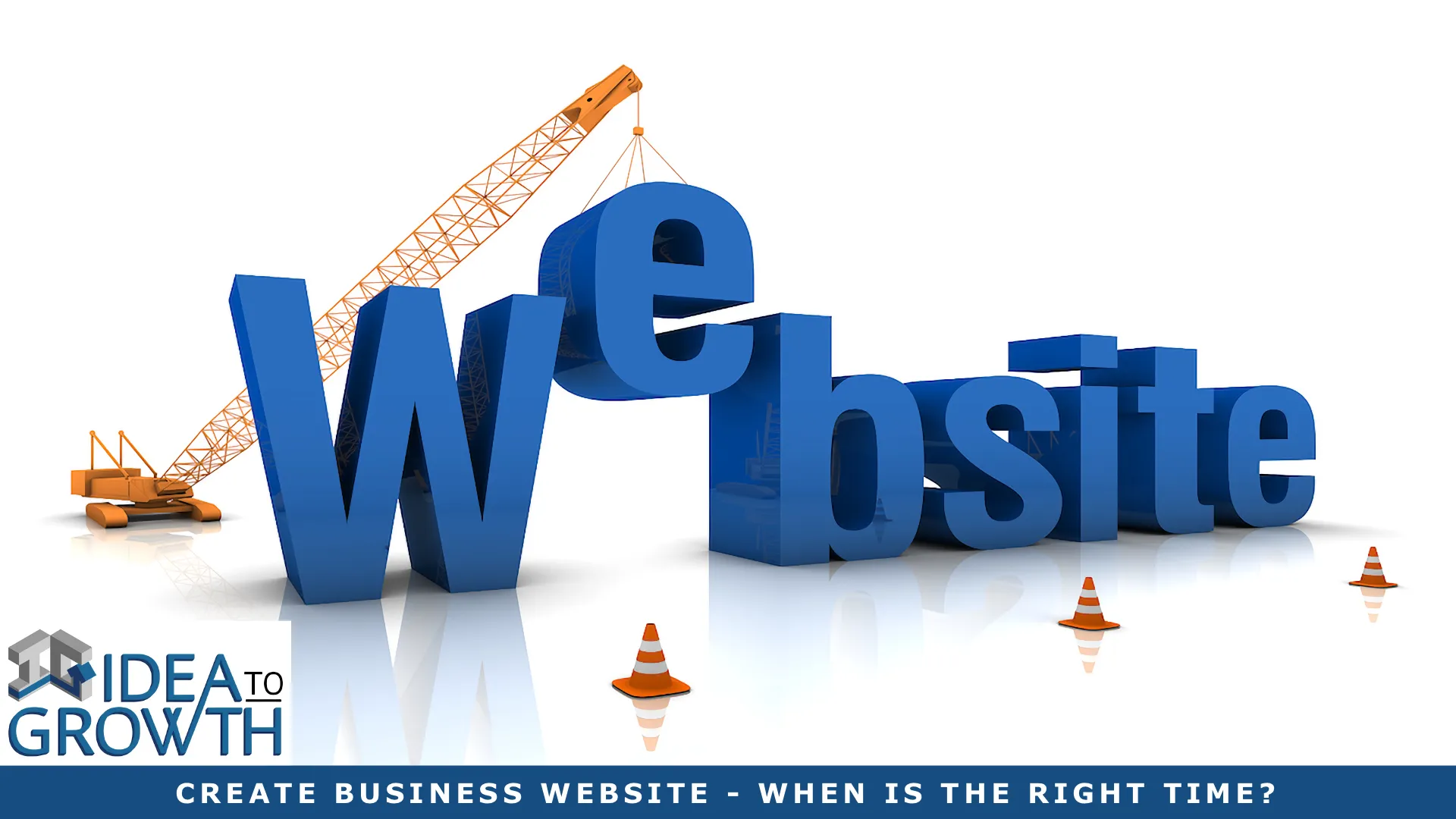 CREATE BUSINESS WEBSITE – WHEN IS THE RIGHT TIME
Today I'm speaking to the topic Create Business Website – When is the Right Time?
This is a fundamental question to find the correct answer to. It has financial implications. It has distraction implications. Starting to build your website too early in your company's life cycle, or too late, can have profound and long-lasting implications.
Idea Phase – Create Business Website
I've met many entrepreneurs when they were in the Idea Phase of their business. In the Create Business Website Idea Phase, an entrepreneur is still trying to decide on their product or service. The Idea Phase is way too early to be starting to develop your website. It would be best if you focused on determining which Idea you want to spend the next several years of your life on.
Build Phase – Create Business Website
The Create Business Website Build Phase begins once you've completed the Idea Phase. You nailed down your product or service. You've done sufficient stealth marketing to convince yourself that your Idea has "legs."
Now is the time to put together your first-generation Website. How do you start?
Pick a URL – a Domain Name – Create Business Website
You start by picking a URL – a Domain Name. I recommend using www.domains.google.com for searching for names and managing your domain name. I use it for my businesses and have referred many website developers and companies to it. Once they switched, I've always gotten a great, big "THANK YOU!".
Plan on spending "days" on finding a URL that reflects your Idea's purpose and that is available. If you were selling "Fluffy Blankets," www.FluffyBlankets.com would be an excellent choice. The first 100 website URL names you're going to come up with will be already owned by someone else. Already purchased domain names is why it will take days to find a domain name you can make work.
Once you've settled on a domain name, buy it on www.domains.google.com. During the checkout process, choose "YES" to "auto-renew.". So many companies "forget" the annual domain renewal and "lose" their domain to a "poacher.". When this happens, you can expect to pay "thousands" to "millions" to get your domain name back from the poacher. They legally own it—plan on paying up if this happens or starting all over with another domain name. Make sure the credit card stays valid. Go to your calendar and set an annually recurring reminder "1 week" before the domain renewal date. On that date, check and make sure the credit card of the record is still current. Don't screw this up!
Start With a Just a Landing Page – Create Business Website
Nearly everyone starts trying to build a complete business website on Day 1. Not creating a "starter" website on Day 1 is a mistake! Start with a simple 1 page Landing Page. Some refer to this as a "Coming Soon" page. Show your company name. Perhaps have a background image that "teases" what you will be bringing out next. Have an email capture field with an alert promise when you have "news to share." That's it – nothing more.
How Do I Build My Landing Page Website? – Create Business Website
I recommend all websites be built using "WordPress." WordPress is a Content Management System (CMS). It is used to make over 29% of all sites worldwide. If you have any technical ability, you can create this simple 1-page website yourself.
Now, if you don't have the skills necessary or are too busy building your Minimum Viable Product (MVP), I have an offer.
Send an email to get a free one-page site at no cost (First 10 people who email me – English Only – USA Only).
What do I need to set up your 100% free landing page website? I need three things:
The Domain Name that you've registered at www.domains.google.com (i.e., www.MyDomainName.com)
Your Email where I can contact you (i.e., [email protected])
Your First and Last Name (I like to know who I'm working with!)
I'll reach out to you within a few days, and within a week, I should have your website set up. I'll keep it up for free for up to 1 year as a Landing Page. When you're ready to build your complete business website, we're happy to help you with that. If you've got your own website developers you prefer to take the next step with, that's cool. No pressure. We like to see startups get started the best way possible!
Conclusion – Create Business Website
I hope I have educated you on how to "When to Create a Website for Your Business." If you follow my advice, you'll be off to a great start to your new business!
Want to Learn More? – Create Business Website
Tap the Contact Us button below to reach out to us at IdeaToGrowth.com, and we can help!
"Helping You Build Your Business Stronger!" is our motto.
100% FREE GOOGLE PAGE RANK ANALYSIS
I want to prove my value to "Helping You Grow Your Business Stronger!" by offering a 100% Free Google SEO Pagerank Analysis. Share your homepage URL (Domain Name) and the email I should send your 100% FREE Report and within a day or two I'll point out the Top Items on your business website that are Costing You Customers.
QUESTIONS?
If you're ready for a F2F Zoom chat, or want to ask a quick question by email, click the appropriate link below.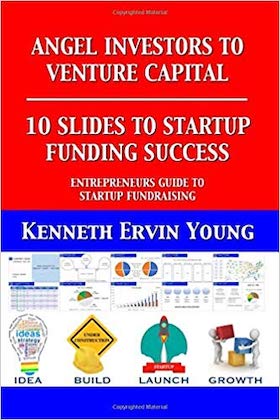 SALES ARE OPEN FOR MY NEW BOOK!
"Angel Investors to Venture Capital –
10 Slides to Startup Funding Success –
Entrepreneurs Guide to Startup Fundraising"
Learn the 10 slides you need to create in order to have a great shot at raising venture capital from venture capitalists!

I'll walk you, slide by slide, how to create content that will attract top venture capitalists to fund your idea, just like I raised over $100M dollars in Silicon Valley for my startups.

I cover every slide in great detail, including not just the words and content, but even font colors, fonts, font sizes, images – all the details to give you the best shot possible!